1 Chad Michael Murray/Rachel Bilson Banner, 1 Ryan Atwood and Justin Walker Banner, 1 Lorelaie Gilmore and Brooke Davis Manip, 1 Ryan/Brooke Manip.

Made on request for
rymmer. I can change it or make another one if she wants, add text if wanted, water. Not much to say about it, simple little blend thing, duplicated RB's shoulder so that when I faded the background around her hair I wouldn't eras her shoulder, then faded the background around the shoulder on the copy layer, which worked out the way I wanted it to. Then I tossed on a 'scratched' texture and erased the scratches from over their faces/bodies so it just appeared on the background... I kinda like it... Click Here For The Larger Version.



Basically for my The OC/Brothers & Sisters Crossover. I like the idea of Justin and Ryan as brothers, neither of them would pass judgement on the others mistakes and I can see them helping eachother with various insanties that they don't want to make worse by involving the rest of the Walker family... Click Here For The Larger Version.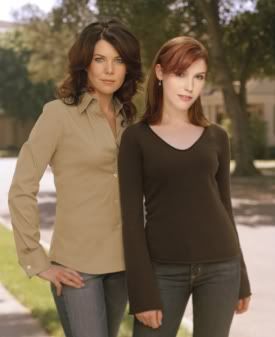 Lorelai Gilmore and Brooke Davis Manip. I kidna wanna do an AU were brooke is Lorelai's daughter and there's no Rory. But I kinda see Lorelai and Brooke as being almost if not as funny as Lorelai and Rory ever were. Because Brooke can be jsut as completely silly as Lorelai can, and... and... and yeah, I'm crazy... Oh! I could actually fit this possible universe with the one from my last Pick The Prompt post where Luke Danes and Derek Reese were brothers, and Dawn Atwood was their sister, making Ryan their nephew... and Ryan comes to live with Luke because of Dawn kicking him out and sparks fly between Ryan and Brooke... lolClick Here For The Larger Version.




Ryan/Brooke manip made using an episode still from Friday Night Lights, the two people originally being Lyla and Jason. I like how this turned out... I have a couple different ideas to accompany this manip... I haven't decided which I'll go with, if any of them...Click Here For The Larger Version.
:D
Still taking requests! Feel free to ask!
Current Mood:
creative