May become a fic... I was messing around with images last night, got this... I had all the source images except for the Frank one already... I half know the story behind the poster... I really like how it turned out, too... I may mess around with it and do some slightly different things later...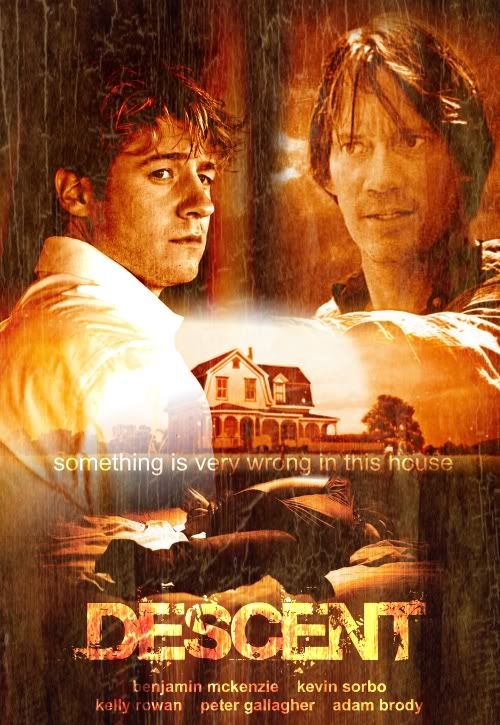 So... yeah...
The story that came to me in my head is basically that Frank threatened the Cohens in order to get Ryan to leave Newport with him (circa Season 1), and Ryan winds up being basically held prisoner in the farmhouse by Frank, who has become obsessed with his family. Trey's still locked up, so Frank can't get him, and initially Frank has Dawn, too, but she pisses him off bad enough that he kills her. Then he starts looking for a replacement wife, all the while terrorizing Ryan with threats and with physical violence.
IF I was to ever write it, I'm kinda thinking it might be a crossover with Criminal Minds, where the BAU gets involved when women, all in the same age range and lookign somewhat similiar start disappearing and later turning up dead.
I'm also thinking I might write it in a similair style to 'Gone', where it alternates between 'Now' and 'Then'... 'Now' would begin as the Feds raid the farmhouse, 'Then' would begin with Frank abducting Ryan... and as the 'Now' parts unfolded, revealing the fates of those involved, the 'Then' would reveal how it all happened... but I'd probably have each time frame be a whole chapter and alternate chapters... so Chapter 1 is 'Now', Chaopter 2 is 'Then' and so on...
But I may never even write it because... uh... yeah... dark much?
Kinda like I have this idea that I love, which is tenatuively called 'Skin', where Ryan is kidnapped and locked in a room that has had the windows bricked over and then drywalled over. The door is thick and sturdy and he can't get out. He has no food, except maybe some snack stuff in his bag, and he's left there to slowly starve to death. It's a serial killer responsible, one who does this same thing over and over again, filling the rooms of old houses and motels and calling them his 'Musuems', since each 'exhibit' is slightly different... it's another one that would be a Criminal Minds crossover... I imagine that the killer starts taunting the Feds with video feeds of the victims, and they CM Team doesn't know who Ryan is, but they are basically watching him slowly die, and while they're frantically trying to find out where he is, they can't do much of anything but watch...
But the thing is, both 'Descent' and 'Skin' are
so
frickin' dark... like even for me and how much I love angst... IF they get written, it would probably be because I was working out some fear and angst, like major bad stuff, and I don't like being in that kind of mood... it's scary when I get in that kind of mood... but damn it i
like
both these ideas... I've been sitting on the 'Skin' idea for MONTHS at this point! I have a few random snippets, one from the beginning and one from the end, written for it and I LOVE the end snippet! But I don't know if I'll ever actually write it... and that drives me crazy...
In conclusion? I may never write it, unless I get in a really bad (ie: depressed/scared) mood and as much as I WANT to write it, I REALLY don't like being in that kinda mood because it scares me when I am...
Current Mood:
discontent
Current Music: Burning Bridges - Chris Pureka