So, a select few on my friends list have seen this banner before, but... well... I haven't been feeling well the last few days, and I PLANNED on finishing up something to be today's gift, but... I felt like such crap I just couldn't focus. So, instead I'm gonna post this banner for everyone.
The fic HAS fallen by the wayside, unfortunately, but I still plan on writing it someday.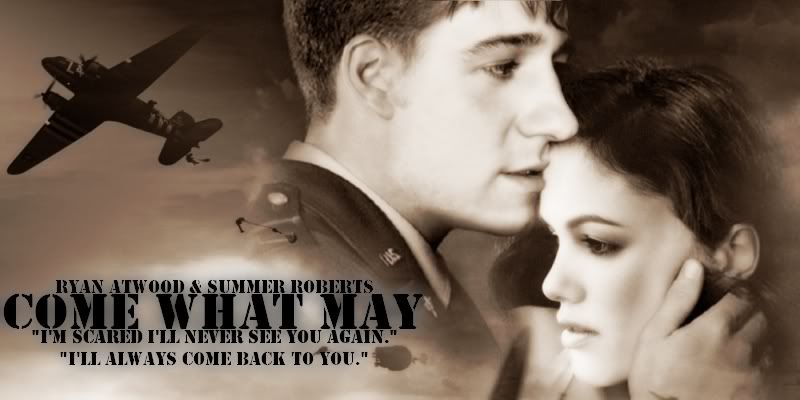 Original image is a poster for the movie 'Pearl Harbor', and I also added an image of paratroopers dropping from a plane, since in the fic, Ryan is a paratrooper (Summer teases him for being scared of heights and yet he jumps out of airplanes).
The basic story is that Ryan and Summer (a Nurse) meet in England during the troop build ups there prior to D-Day, and they fall in love. But of course they wind up seperated by the war, and Ryan holds on to his memories of Summer to help him survive what he faces after being captured and sent to a POW camp.