Remember how I said earlier that I bought myself The Sims: Life Stories? Well... I just spent some time recreating the characters of The OC! The Cohen, Roberts, and Cooper-Nichols Families from The OC, as well as the Van Der Woodsens from Gossip Girl, and the Gilmore-Danes from Gilmor Girls are all done and presented behind the cut!
Now, these are obviously more done for humor than accuracy, but... I think it's amusing...
Not such a happy family, huh? Sandy and Kirsten seem to be fighting... Seth is wanting Ryan to fix is, and poor Ryan is completely unsure about what to do.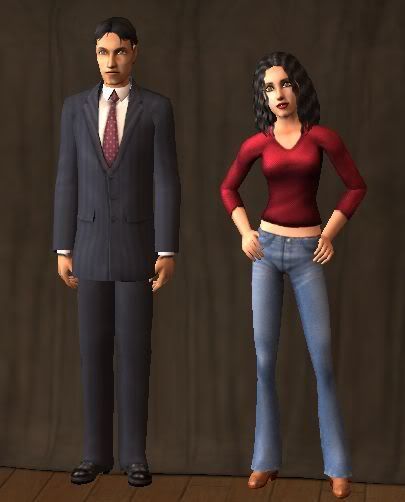 Neil is stoic, Summer is hot... nothing else much to say...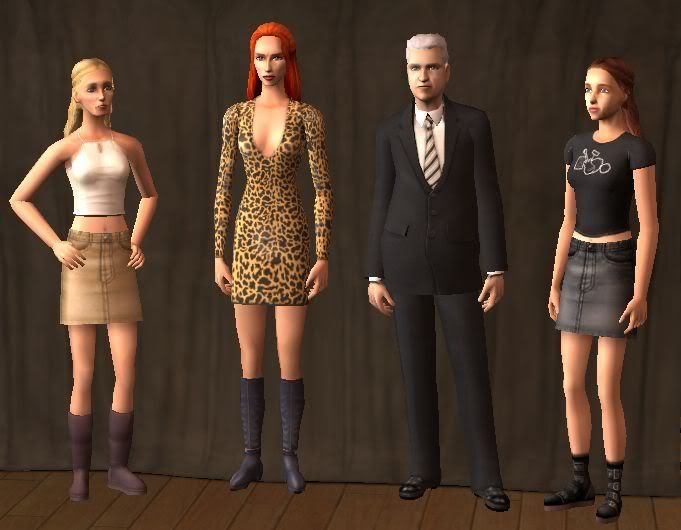 Caleb's old, Julie's a gold digger, Kaitlin kicks ass, and Marissa is pouting because Kaitlin is hotter than her.
Luke and Jess don't wanna be there. Lorelai is npissed that Luke and Jess are being pissy about it, Rory's... looking in the wrong direction...
Lily is gorgeous, Serena's wishing she was that gorgeous, and Eric's realizing that it's kinda pathetic that this is what his mom calls a 'casual' family photo.
Once I get a little more practice with the game, I may like do a little PicStory using Sims pics... like have Ryan and Summer go on a date and see if I can make Seth get pissed... lol