Tonight's gift is a Brooke Davis Wallpaper using stills from 8x11 - The Darkness At The Edge Of Town. It, obviously, contains spoilers for the episode, and is, just like my 'review' of the ep, full of gushing about how awesome Brooke is.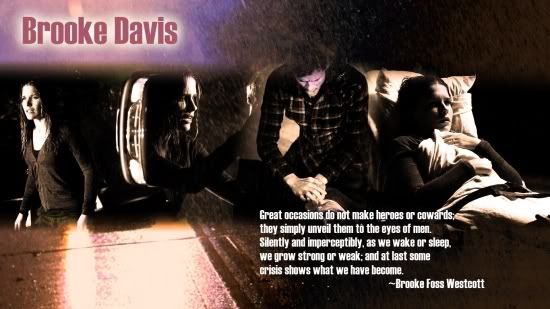 Click Here For Full Size (1366x768)
It's a complete coincidence that the person who said the quote was named Brooke... I just searched for quotes about heroes, read that one, liked it, and then looked at the name... lol... I figured it was a sign, though...