Behind the cut are four arts:
2 Ryan/Jess Arts (The OC/Gilmore Girls)
1 Ryan/Damon Art (The OC/The Vampire Diaries)
1 Kono/Steve Art (Hawaii 5-0)
Suggested By
ihearttwojacks
. Jess Mariano/Ryan Atwood. I haven't written them in a while, but I still adore them.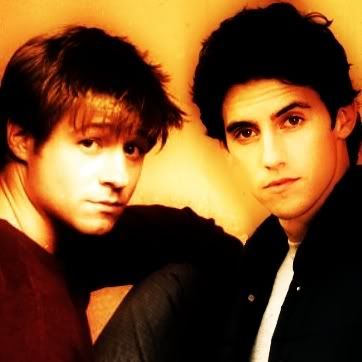 Just a simple little one. I also made an icon sized version...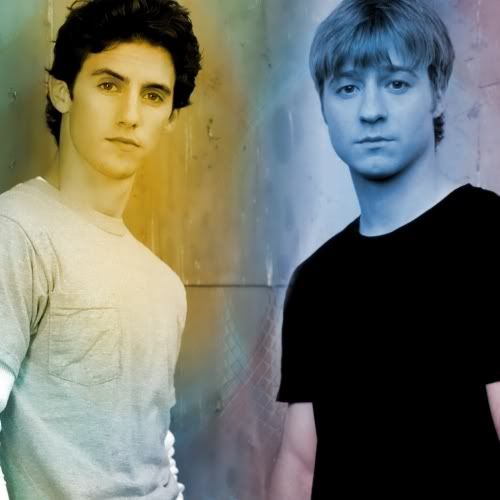 This one took a little more work, but I like how it turned out. It's supposed to at leats somewhat represent how they are opposites, but together they work.
Suggested by an anonymous poster, who just said The OC/The Vampire Diaries.
Click For Larger
My thought here is that, when Ryan was still living in Chino, he encountered Damon, they had a thing develop, but Damon disappeared on him. Ryan never knew why, and just came to believe that Damon was an asshole who used him then left, like everyone else in his life. In reality, Damon had reason to believe that someone was hunting him, and he didn't want Ryan to get caught in the crossfire, so he left to keep Ryan safe. But, over the years since, he has kept track of Ryan. And when he heard about the car accident that killed Marissa and nearly killed Ryan, Damon returned to California to keep a closer watch over Ryan, wanting to make sure he was okay.
A non-crossover over one! Hawaii 5-0, Kono/Steve.
Click For Larger
I'm watching H50 right now, and I adore the two of them, so I figured I'd try a quick manip. Originally, Danno was between them, and in fact Steve's right arm (the one closest to Kono) is actually Danno's arm. But it blended together real well and the manip ended up looking all sweet and cute... lol... I will admit that my main ship for H50 is Steve/Danno, but... Kono/Steve is a close second... then Kono/Danno... lol
There's bigger versions of the last two available on request.
Enjoy!