Below the cut you will find four arts made for 'Mercy' (The OC/Southland crossover, John becomes Ryan's foster father) I'm working on a soundtrack for the fic, and these four arts are the current contenders for the cover image. There's technically two sets of two, with the first two arts using the same pictures, and the second set using a separate set of pictures, though in all four I used Southland pics for John and The OC for Ryan, no Ben Sherman caps for the cover! I'd love some feedback on which art you guys like best...
Click on the version number below the pics for a larger (600x600) version...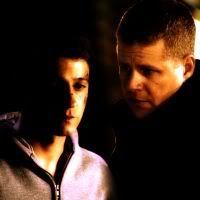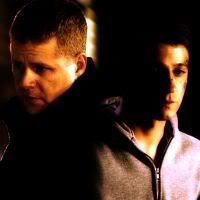 Version 1
and
Version 2
I'm not sure which one I like better here... V1 looks more like they're in the same scene together... but with V2 I like having them facing outwards, not because it symbolizes anything, but just because of the balance of the image...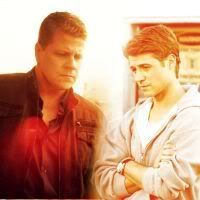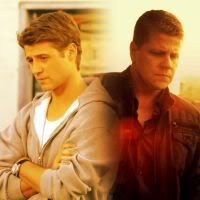 Version 3
and
Version 4
With these, I'm partial to V4, this time because of symbolism! To me, V4 is sorta indicating that they're both kinda of isolated and alone before finding a family in each other, but once they do find eachother, there's a meshing of sorts and it works, they work, as a family...
I don't know... I'm leaning towards either V1 or V4, but I'd love to hear what you guys think... lol... one or more of these will become LJ icons, though... lol...